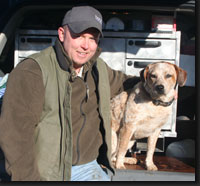 Keystone Equine Vet Services LLC is a full service equine ambulatory practice located in northern Bucks County, Pennsylvania. Comprehensive on farm diagnostic workup and treatment is the mainstay of Keystone Equine. Emergency care is provided on an on call basis. The practice is dedicated to providing exceptional service and high quality of care to your equine athlete.
Dr. Scott M Angstadt is a 2000 graduate of The Ohio State University College of Veterinary Medicine. After receiving his doctorate he continued his focus on equine medicine and surgery by completing a one year internship at Mid-Atlantic Equine Medical Center in Ringoes, NJ. Dr. Angstadt has been in private equine practice since that time. He had the privilege to spend six of those years with the performance horse practice of BW Furlong and Associates in New Jersey.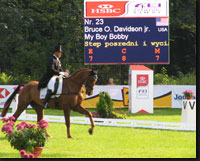 Dr. Angstadt has had the opportunity to work with upper level performance horses and riders. In 2006 he was able to travel with the U.S. Eventing Team to the World Games held in Aachen, Germany. Dr. Angstadt also received the honor of being the veterinarian for the U.S. competitors at the 2009 FEI World Cup of Eventing in Strzegom, Poland.
In 2010, Dr. Angstadt formed Keystone Equine Vet services LLC. The practice goal is to bring high quality equine care to horses and owners in the northern Bucks County area of Pennsylvania.